Stay up to date with the HHCU newsletter
Here's a sneak peek at what's inside the current issue:
HHCU celebrates 50 years
Employees complete Orange County Leadership Program
Financial Learning Center
Balance Transfer Campaign
Notice of Board elections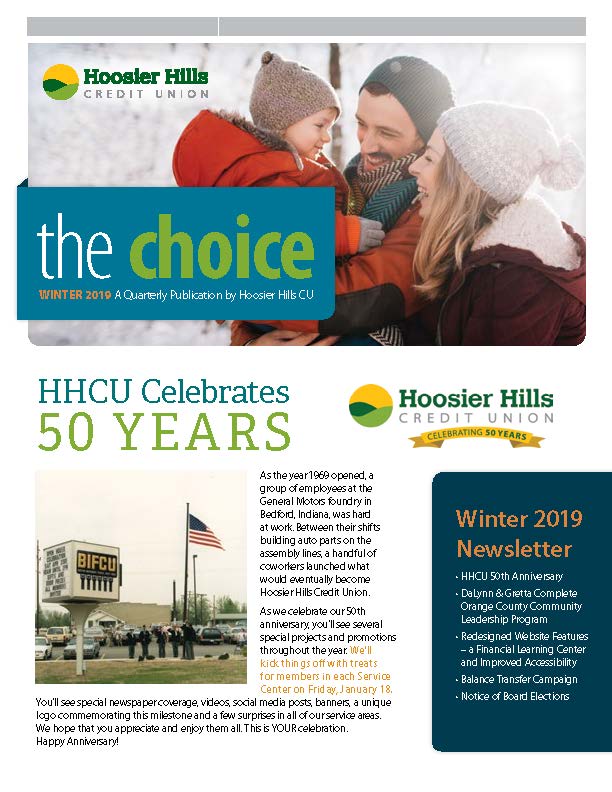 Past Issues
News Releases
HHCU Celebrates 50 Years of Service to Southern Indiana
January 10, 2019 –  In honor of the Credit Union's 50th anniversary, Jan. 12, 2019, has been declared "Hoosier Hills Credit Union Day" by the City of Bedford, the Lawrence County Commissioners and by Gov. Eric Holcomb. HHCU also received a Congressional Certificate and letter from U.S. Rep. Trey Hollingsworth, along with special recognition by state and national trade associations.
HHCU Employees Participate in Annual Giving Projects
December 20, 2018 – Hoosier Hills Credit Union employees, Board and Supervisory Committee members continued a longstanding this giving season by participating in community service projects throughout Lawrence County.