Community Celebration: HHCU $50 for 50
As part of our 50th Anniversary Celebration, members of the HHCU Prize Patrol visited each of our communities, surprising randomly selected people with cash! Over three weeks in April, HHCU gave away 50 $50 bills to area people going about their regular routines.
Our Story
January, 2019 marked the 50th anniversary of the founding of Hoosier Hills Credit Union (HHCU), formerly Bedford Independent Federal Credit Union. In the late 1960s, hourly employees of the Bedford GM Central Foundry began passing a cigar box in the breakroom to form a financial cooperative for the benefit of its participants, or members. Today, the efforts of those early employees have grown into a Credit Union of more than $700 million in assets, serving 30,000 members in 40 counties in southern Indiana and northern Kentucky.
Former HHCU President/CEO spoke at the time about the mission that founded HHCU and that continues to be its beacon today.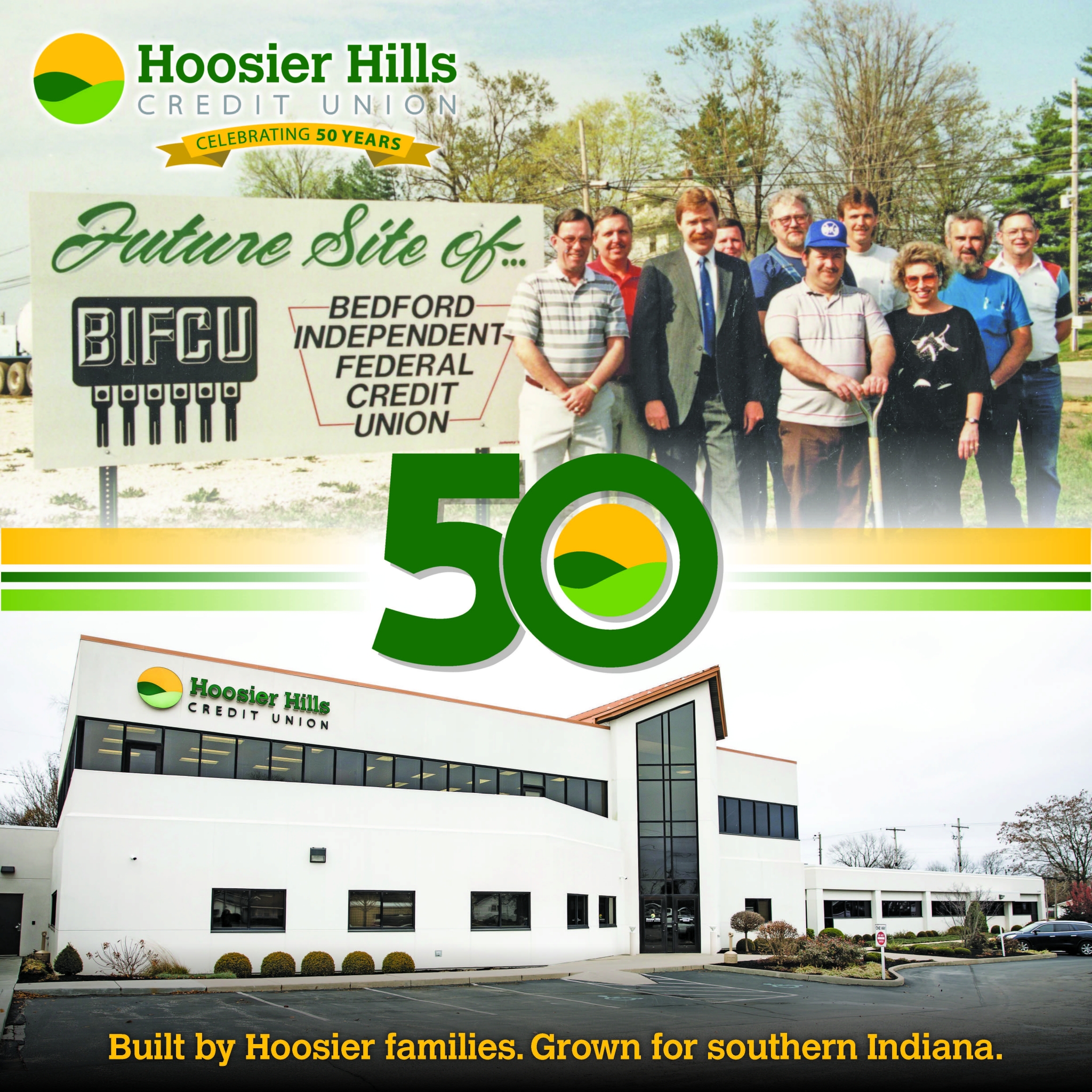 "Hoosier Hills Credit Union Day" was declared in the City of Bedford, in Lawrence County and by the State of Indiana January 12, 2019. HHCU also received recognition from Rep. Chris May and the Indiana House of Representatives, and well as a Congressional Certificate and letter from U.S. Rep. Trey Hollingsworth. We are grateful to each organization for recognizing HHCU's economic and community impact in southern Indiana.
Hoosier Hills Credit Union has thrived over the past 50 years due to the efforts of the Credit Union founders, our volunteer Board of Directors and Supervisory Committee, dedicated employees and the members who entrust us as their financial partner. Thank you for your support of Hoosier Hills Credit Union! We look forward to helping communities in Southern Indiana grow and to improving the lives of all of our members for years to come.
Read the 50th Anniversary Commemorative publication created by Hoosier Hills Credit Union and the staff of the Times-Mail.