Our Doors Are Open!
Hoosier Hills Credit Union was founded about 30 miles south of Ellettsville by southern Indiana workers looking for better banking options for their families. Because we're a credit union, we are owned by those who are members and our members are who we serve. We invest in the areas where we live and work and grow through the success of our neighbors.
We are HHCU and we are so happy to now be a part of the Ellettsville community!
Ellettsville Donation Drive (Now Through September 30th)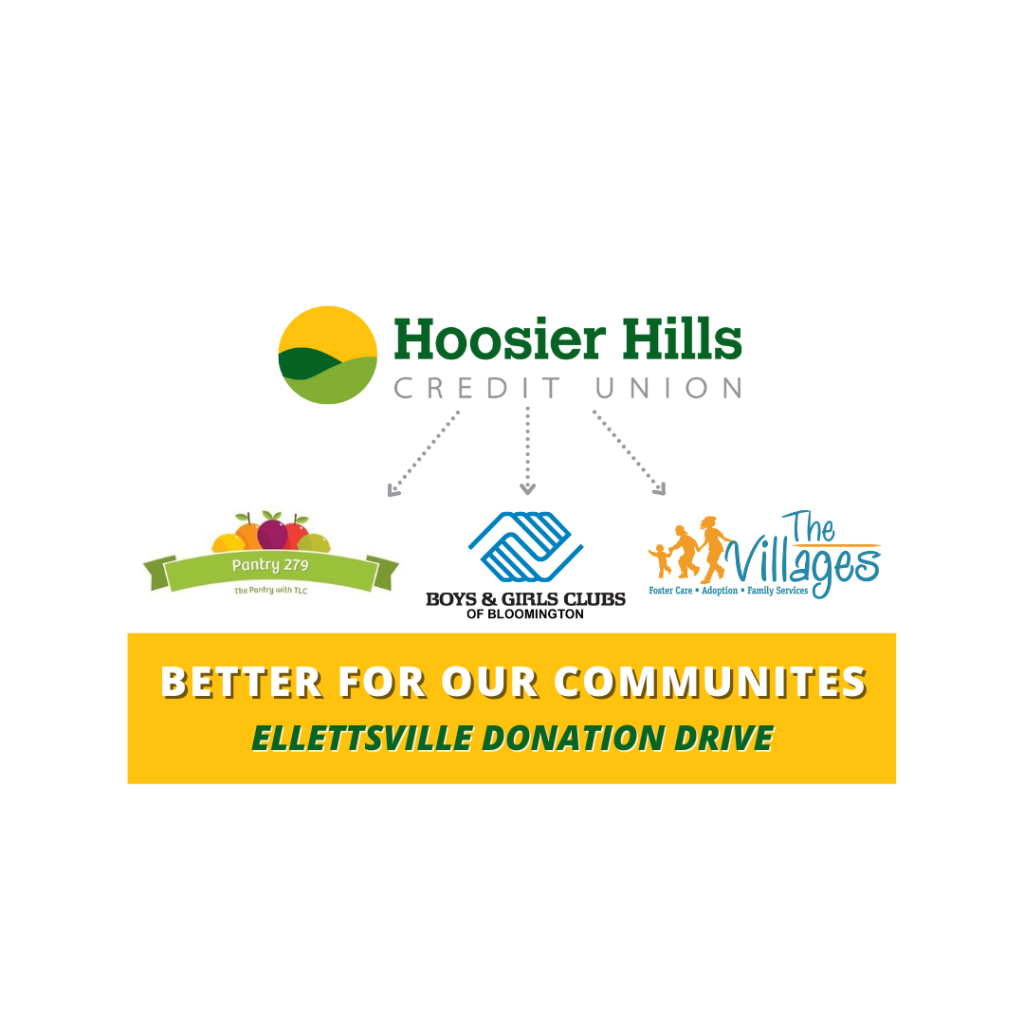 Please help us to extend our support to the Ellettsville community!
HHCU is supporting three local community organizations with a donation drive, and will be donating $10,000 in total to them based proportionately on how much the community contributes to each entity through this giving site. Learn how you can support these charities today.